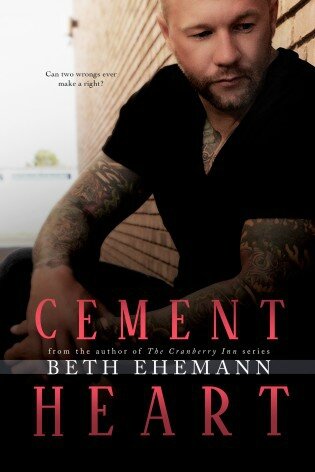 Lawrence Finkle, known simply to his die-hard Minnesota Wild fans as Viper, isn't used to hearing the word no. He lives his whole life just a little on the reckless side. After all, life is just one big game, right?

Wrong.

When what was supposed to be an innocent bet goes horribly wrong, he's left to deal with the aftermath—and the guilt. In an effort to make things right the best way he can, he ends up falling for the one person on the planet he never should have.

The old saying goes that two wrongs don't make a right . . . or do they?
My review :
** ARC provided by Beth Ehemann via The Book Avenue for an honest review.**
I wasn't prepared for the roller coaster of emotions right here.
Cement Heart definitely corroborate how much Beth Ehemann is a very talented storyteller, writing stories that gave you chills, made you experiencing it.

I was looking forward for Viper's story because, throughout all the Cranberry Inn series, I sensed how interesting his story could be.
Hockey player, womanizer, got a great life, and in one instant everything was turning into a nightmare and his world was spinning around.
One time he'd got all he wanted and a tragedy blew everything away.
His cement heart was crushed and the guilt of what happened was eating him inside.
Even if others understood that it was an accident, he couldn't move on. Began an improving journey to question not only this life, but to understand what life could offer despite the hardships he had to overcome.

In his stages of grieving, he had to do the thing which mostly could put him down : open his heart.
This one made go through a lot of feelings, I was scared from the beginning and my heart was hurting for him. All his life before this tragedy was just a fog in which things he thought matter wasn't.
He realized that shutting down his heart wasn't the solution. The acknowledgement of his love for someone who was forbidden was worth the fight. It was so beautifully written!
Viper's definitely won my heart!

I highly recommend this story which gonna melt your heart, maybe shattered it into pieces, but when you'll start reading it, all of them will bring together. Beth, you're definitely cementing my love for your stories! Just Outstanding!!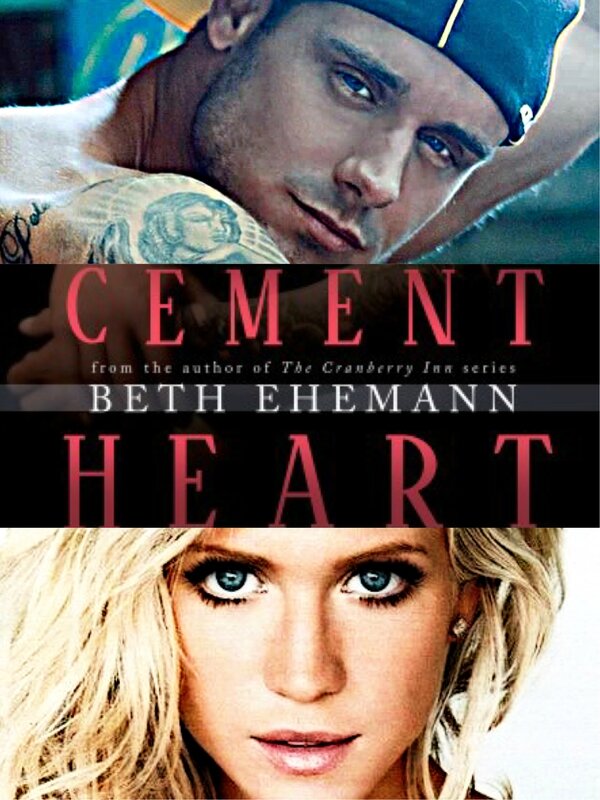 Add to
More about Beth Ehemann : http://www.bethehemann.com/